Gro and Kristian Kjøll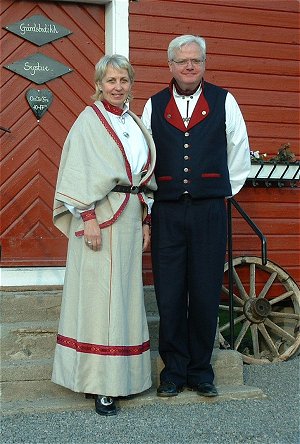 welcome you to Gudum Gård in Holmestrand

In bishop Oystein`s book of land from the year 1400 the farm is called "Guæimi" which means the homes of God. The farm is one of the oldest religious places of meeting in the rural district (parish).

Gudum Farm produces brown eggs and piglets, grows corn and oilseed and runs forestry of timber and firewood.

Today's owners started the farm shop in 1981 selling eggs. The farm had then – as now – 2000 hens and a daily production of about 1500-2000 eggs.

In 1994 the shop moved into "Stabburet" where both the shop and the workroom are today.

"Vestfold Stakken" is the main product of the workroom.